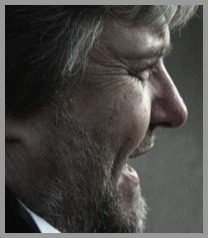 Hello and welcome to www.topfixer.com the online home of Griff Harries, music contractor, musician and tutor.
Please take a look around the site to learn a little more about Griff and the services he offers.
Based in Swansea, South Wales, Griff offers his services on a nationwide basis and welcomes any enquiries you may have concerning any aspects of his work.
If you wish to contact Griff please use the
Contact Form
provided.
About:

Griff works as a Musical Contractor/Music Associate for television, radio and theatre. His services have been utilised by broadcasting companies throughout Wales and the U.K for programmes transmitted on terrestrial and satellite television.
In addition to TV and radio work Griff is the musical director of the successful pantomime season at Swansea's Grand Theatre.
Griff undertakes regular contractual work all over Britain and is actively involved in opera, ballet, concerts and tours of all kinds. He also provides musicians and ensembles for social events of every imaginable description.
The list of artists for whom Griff has provided musicians reads like a 'who's who' of the music and entertainment world and includes such luminaries as Bryn Terfel, Sir James Galway, Eric Sykes, Igor Oistrakh, Charlotte Church, Vanessa Mae, Barbara Dixon, Spike Milligan, Ronan Keating, Karl Jenkins, Cilla Black and 2008 Grammy award winner Rebecca Evans.
Consultancy and Administrative:

Griff works as a Music Consultant to the City and County of Swansea. Responsibilities include providing a balanced programme of serious music, both Classical and Jazz, within the City's environs. He is particularly proud of having administered the Chamber Music competition held in 1995 when Swansea was designated the U.K City of Literature and to have compered the concert in which the winning work was performed in the presence of President Carter of the USA.
Artists that have performed in concerts and masterclasses that Griff has organised include Freddie Kempf, Jools Holland, Della Jones, Joji Hattori and Emma Johnson.
Griff organised a 60th birthday tribute to Karl Jenkins and intiated the "Lunchtime Piano" series, the "Palm Sunday Choral Masterpieces" series as well as the "Candlight Concert" series. He is particularly proud of having set up a number of community projects including a "Messiah from scratch" a "G&S Weekend" which included a "Pirates of Penzance from scratch" and the "Swansea Community Orchestra". Griff sits on the committee of the Gower Festival and has been a judge for "BAFTA Wales"
Chamber Orchestra of Wales:

Griff is the director and sole administrator of the
Chamber Orchestra of Wales
which is the Principality's foremost chamber Orchestra.
Since its inception the Orchestra has completed numerous television broadcasts and has participated in concerts and festivals throughout Wales Chamber Orchestra of Wales and England in such venues as London's Royal Albert Hall, the Brangwyn Hall in Swansea, the MIllenium Centre, St. David's Hall and the International Arena in Cardiff, the Harrogate International Centre and Venue Cymru in Llandudno.
Freelance Musician:

As a freelance musician Griff has worked in a wide variety of ensembles particularly in TV, Radio and Theatre. His experience includes concerts and broadcasts with the National Symphony Orchestra,
the Chamber Orchestra of Wales, the British Philharmonic Orchestra, The Phil Dando Big Band and the internationally renowned jazz group "Loose Tubes" in the Swansea Festival.
Griff has been a member of the "QE2 Orchestra" and been the bandleader/musical director on the Seabourn "Legend". Griff is currently the Musical Director of the successful pantomime seasons held at the Grand Theatre in Swansea having worked with both "Qdos" and "U.K Productions" in this capacity.
Music Tutor:

Griff has worked as a freelance tutor at levels ranging from primary schools to higher education establishments such as Swansea University and Trinity College Carmarthen. Duties have been wide ranging and have included organising courses, concerts and masterclasses to tutoring and conducting at the Edinburgh Festival. Griff is one of the founders of the National Youth Jazz Orchestra of Wales and of the National Youth Wind Orchestra of Wales.
Music Contractor :: Musician :: Music Tutor :: Music Consultant :: Orchestra Fixer :: Television :: Theatre